Gulfood Fair is the largest food and beverage fair in the world, held annually in February. Prior to the Covid pandemic, the fair has been successfully held with the participation of 120 booths from various countries, over 5,000 businesses exhibiting products, attracting more than 90,000 commercial visitors from over 170 countries worldwide.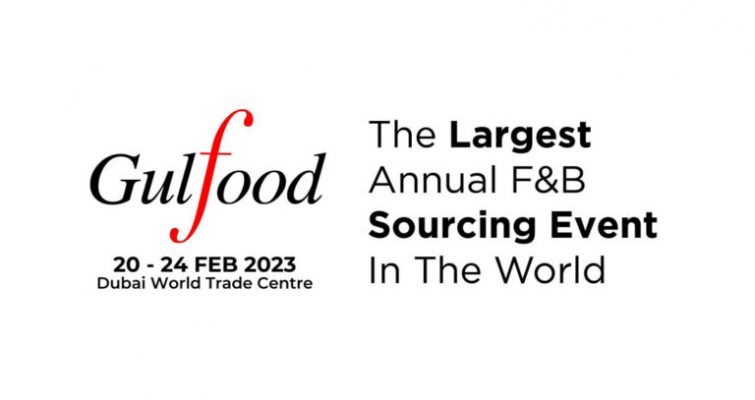 Gulfood Dubai 2023 Fair taking place from February 20-24, 2023 is a special event marking the 28th milestone of the Gulfood fair. With this edition, Gulfood aims to bring a completely new perspective on the operation of the food and beverage industry after the pandemic, as well as new opportunities and potentials for the world food industry.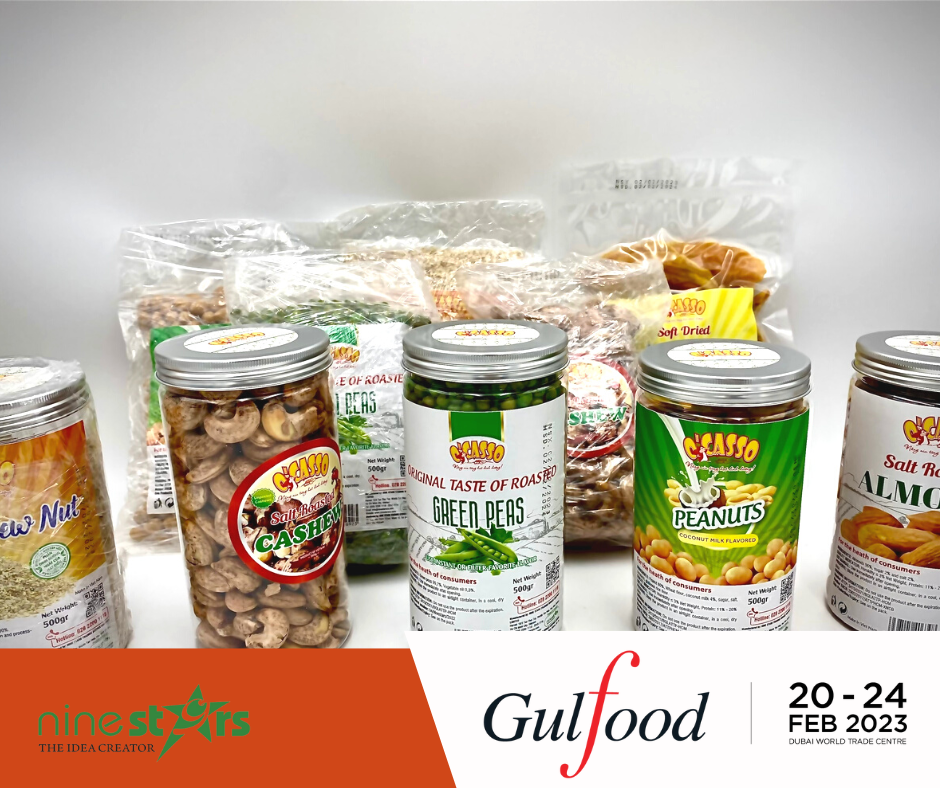 With the approval of the City People's Committee, according to the policy of the City Investment and Trade Promotion Center (ITPC) to organize a cluster of Ho Chi Minh City booths at the International Food and Food Fair. Drink Gulfood Dubai Expo 2023 in Dubai, United Arab Emirates.
Accordingly, Nine Stars' products have also been present at the Dubai International Conference & Exhibition Center to participate in the Gulfood Dubai fair since February 19, 2023. Nine Stars' booth was quickly arranged and completed by the working delegation. Participating in this fair, Nine Stars focuses on bringing its main product lines including Nutritional seeds, dried fruits, seed powder, and natural ingredient seeds.
Salted roasted cashews, Peanuts, and roasted peas are familiar items of Nine Stars that Vietnamese customers have chosen to use for many years. At this fair, Nine Stars also wants to promote its product line of nutritional seeds and dried fruits to new markets. Its main dried products such as salted roasted cashews, peanuts, and roasted peas received positive feedback from visitors.
With thorough market research and preparation, Nine Stars hopes to connect with more customers and partners, develop production and business, and introduce more Vietnamese agricultural products to the world through the Gulfood Dubai 2023 Fair.
Information about the Gulfood fair 2023 program:
Time: From 20th to 24th February 2023

Location: Dubai World Trade Center, Sheikh Zayed Road, Dubai City, UAE.

Scale: 5000 companies from 120 countries. Ho Chi Minh City Cluster 180 m2, 20-30 Enterprises display products. – Categories: Beverages, milk, and dairy products, nutritional foods, fats – cooking oils, meat and livestock, nuts – cereals. Priority is given to typical products with prestigious brands. Ho Chi Minh City's business reputation meets export standards, HALAL-standard products have been exported to the Muslim market, and have export potential.